Order:
E-mail: post@muskelknuten.no
Phonenumber: (+47) 92499847
Or:
Opening hours:

Tue, wednesday (odd weeks) and Thu: 12:00 - 17:00 (Sætre sportsclinic and wellness)

Tuesday(even weeks); 10:00-17:00 (Fetsund Physical clinic, department Eika Fet Arena)
Mysen and Oslo by appointment
Sætre Sportsclinic and Wellness Sætrealleen, 3475 Sætre
Fetsund Physical Clinic: Eika Fet Arena, Kirkeveien 91, 1900 Fetsund
Mudo Mysen Jernbanegaten 4, 1850 Mysen
Soleus Oslo Bjerregaards gate 49, 0174 Oslo.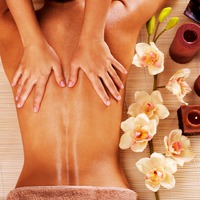 Classical massage
Classical massage is a massage form widely used throughout the world. The classic massage is done with different strokes, knots and frets to loosen the tissue and increase blood circulation. In most cases it is very relaxing and is usually used for well-being.
Sports massage
Many of you lay down hundreds of hours on the bike without thinking that your muscles get tired. It's not just pros who need muscle care.

Sports massage assists and stimulates the repair phase of injury or stress
tissue and thus expedite the recovery and healing process
IMS/Dryneedling
Dry Needling is a treatment technique that uses needles to treat, among other things, myofascial trigger points or deactivation of trigger points.
Dry needling is an effective treatment for immediate effect muscular dysfunction.
The therapist saves thumb, elbow and wrist.
Corporate massage
Focus on better health and well-being. Corporate massage is a positive and preventative measure to reduce sickness absence. By offering their employees corporate massage as preventive treatment, the company's muscle and skeletal disorders will be reduced. It is profitable to reduce sickness absence with corporate massage
If you have a need for well-being, struggle with severe pain or need follow-up of rest in hard training periods and competitions, then I can help you.

Classical massage/Muscletherapy 60 min.